How to Use Your Mobile to Boost Your Earnings
We live in a connected world, and especially in our line of work, it's important for cam models to be a bit tech-savvy and use technology to their advantage. While most models quickly adapt to Streamate and have no problems creating and handling their accounts, not all use mobile devices to earn more. Discover how you can leverage these devices to increase your earning and have fun while at it.
Whether you're a new model or an experienced one, you might want to diversify your activity a bit. There are different mobile technologies and strategies you can use to boost your earnings and make your work and offering more interesting. Here are the main extra sources of income and show alternatives top-earning models rely on to make more money.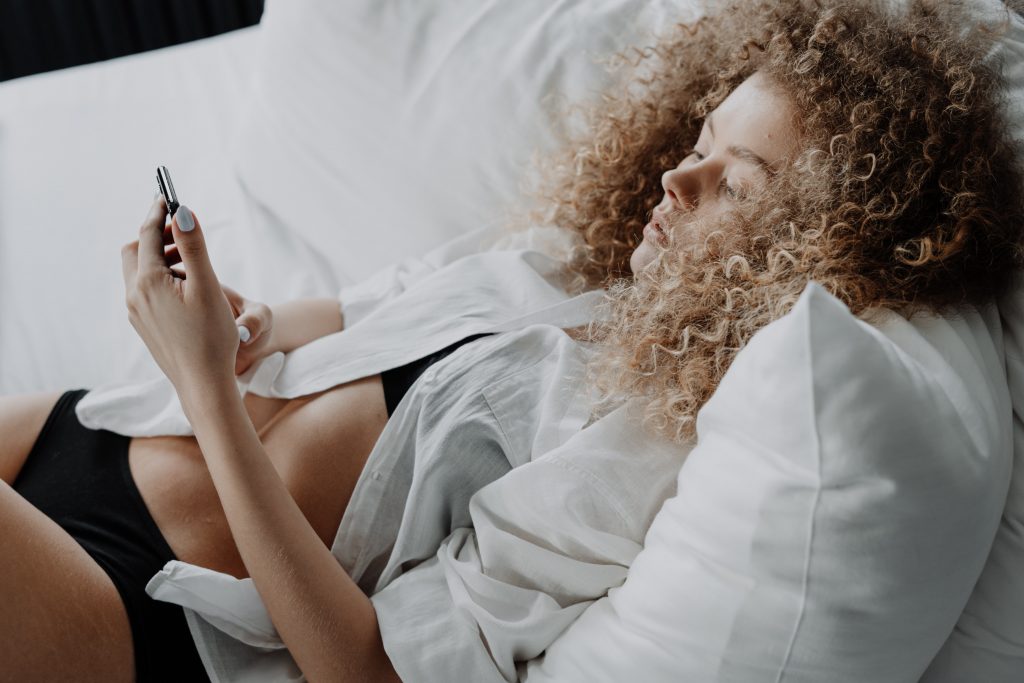 Streaming from Your Mobile
Mobiles are great alternatives to laptops or computer desktops. Sometimes, they are a life-saving item that allows models to continue streaming in any situation. Let's imagine your computer breaks down. Fixing or replacing it may take a couple of days or even more. During this time, you still want to meet your loyal fans and continue to earn steadily. In this case, the mobile phone is the perfect device that allows you to stream.
Another common scenario is going on vacation or getting stuck for a few days far from home without your laptop. As long as you've got a good internet connection, you can stream from your mobile for as long as you want to. You can even use your mobile to create custom content and sell it. We'll tell you more about this in a bit.
Photos & Videos
As a cam model, people don't only pay you to enjoy your company and interact with you privately. Some of those who constantly keep an eye on your profile and try to spend time with you will also buy your custom content. This includes special photo albums or videos you can create yourself for your fan base. This content can represent your unique and creative personality, or it can focus on specific fantasies and fetishes, which are a good starting point as people who share these fantasies are ready to spend money to indulge.
The same goes for videos. You know your fans' tastes. So, you can record yourself alone, doing something they typically ask for during your private or exclusive shows or together with your partner. A good idea is to create some videos and photos ahead and gradually upload them on Streamate, so you can enjoy a passive source of income.
Special shows
Nowadays, most people who make money online by having followers try to use a spontaneous approach to surprise their fans. This strategy also applies to camming. To get out of the routine chat room environment, you can organize shows outdoors every now and then. Of course, it's important to be in a safe area while doing this such as a desert beach, a park, or anywhere else where you can stream content without breaking the site's rules or any public norms!
Sexting
Sexting is fun for couples, but it's also a great way of making extra money on Streamate. Here, users are able to private message you while you are offline. Take advantage of your mobile to engage your followers by sexting. This will keep them connected and increase the change they pay for your private shows. Sexting is a personal thing and talking to them while you're offline will make them feel special, which translates into more appreciation and money in your account!
These are just some of the strategies you can use to boost your earnings. Plenty more will come as we're constantly evolving and adopting new technologies, especially while communicating online.