Sexting – How to Earn Money Texting on Streamate
Dirty Talk & Sexting Tips
At Streamate, sexting is more than a fun and sexy lovers game. There are many ways in which you can make money if you're one of our models, besides streaming content, and sexting is one of them. If you are interested in earning more by texting your fans, here are some tips on how to make the most out of this extra income source.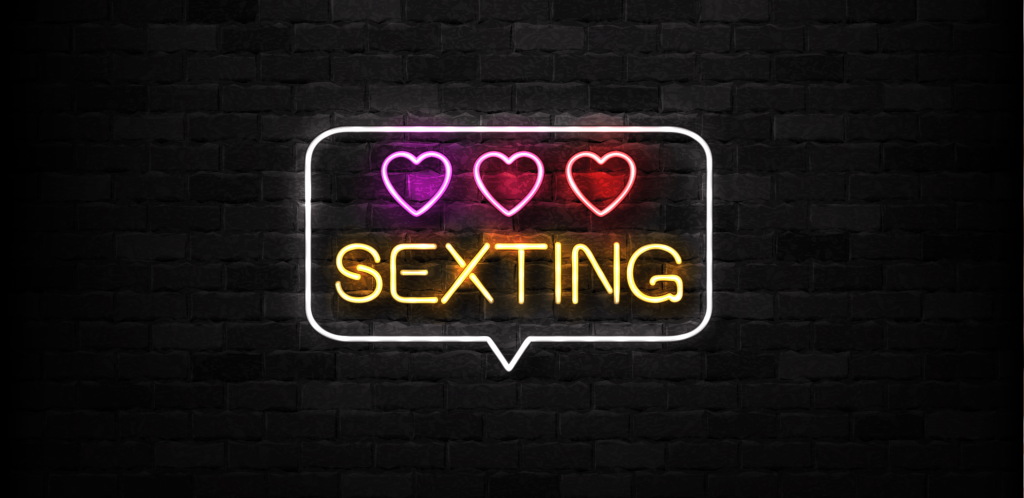 What is sexting?
Sexting comes from sex + texting. In short, it means chatting to a person through texts about sex. There are many other names for sexting including erotic talk, dirty talk, or naughty talk. Sexting can take different forms from being fun and playful to being erotic and highly descriptive so that it can heighten sexual excitement. People use sexting to get aroused before or during sexual activity, or simply for fun. Sexting can include different things such as detailed, highly erotic descriptions, sexual commands, or sex jokes. If you want to rely on sexting to get closer to your fans and make more money at the same time, you've got endless possibilities. Based on each person's behavior, you can choose to be playful, serious, sexy, dominant, and have fun all the way through. Here are some common aspects to keep in mind while sexting if you want to use this method in the long term and become better and better.
Sexting Tips
Because sexting involves no direct visual contact with the person you're talking to, you need to put in a bit of effort and lots of imagination to make it engaging. Here are a few things that can help you 'sext' successfully:
Compliments – people love them even if they're not always real. Compliments boost our self-confidence and mood, and they might be just the thing you need to keep a sexting game going. While sexting, compliment your member for the ideas he/she has, their outgoing nature, or how well they play their part if it's a role-play you're engaging in.
Use your member's name: it's always important to focus on making the other person feel good and feel that they have your undivided attention. One of the basic ways to do this and to have a personal and efficient approach with each member you're sexting is to use their name, repeatedly. This technique will make them feel more important for you and probably more willing to pay for sexting with you again in the future.
Be descriptive – those who pay for sexting want to be part of an exciting experience. This practice can be very arousing if you unleash your creativity and text about sexy scenarios your members would love to try in real life. Be explicit and give lots of details as words have to substitute images, which is not easy.
Be open-minded: even if you haven't sexted anyone for real and you don't know where to start from, keep an open mind, be flexible, experiment, and discover what texts have the biggest impact on your members. 
Use JOI to give your members joy: if a member wants to text you to talk dirty, you can use JOI (jerk off instructions) to turn him/her on and then help them relax. You can take it slow or fast and explicitly tell the member how to use his/her hands and what to do all the way through.
Role-Play: one of the most exciting things you can do while sexting is having a role-play conversation. Using a fake character helps many people be more confident, easy-going, and enjoy a more intense experience.
Dirty talk can kick things into motion and help your members truly relax and have fun even when they don't get to see you. Make the most out of it on Streamate and enjoy higher earnings.