How to level up your cam model career
The road to being a Manager at Streamate from an average cam model
To anyone who tells me that performing on a webcam seems easy, I say they should try it themselves first. Success in cam modeling - just like in any other job - must be earned. And the road is never easy.

Here's where I got started: The 19-year old Catalina had big dreams. These dreams seemed unreachable due to the financial situation I was in - just like for most girls in this age. However, I really wanted to change that so I decided to start working temporarily as a non-nude cam model in 2009 with the goal of saving up to start my studies and supporting myself in a big city.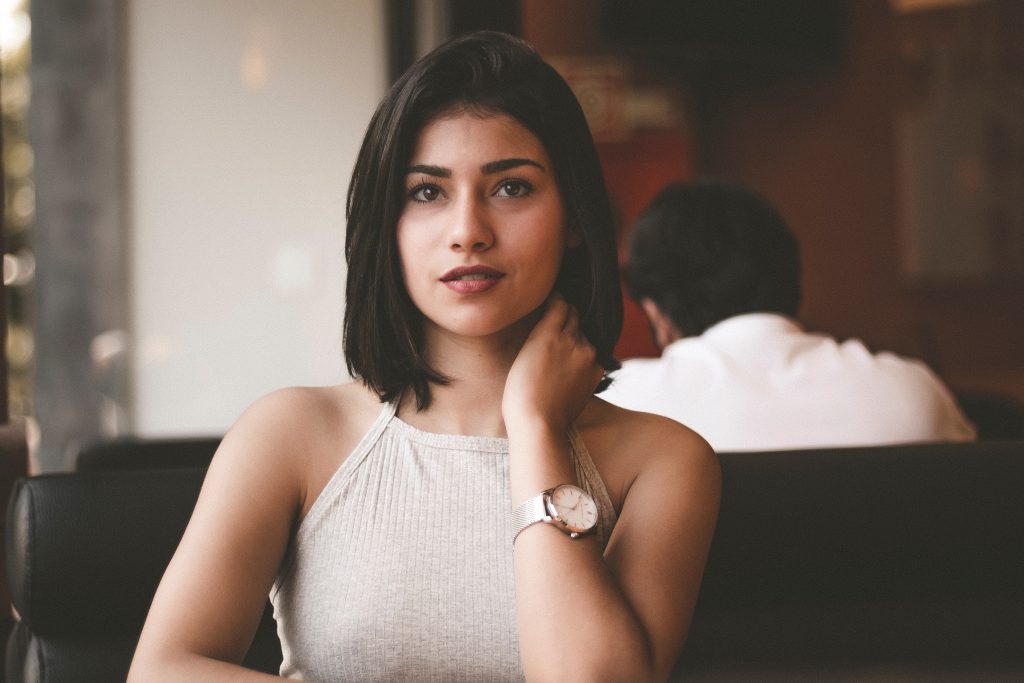 I was off to a rough start
I was like any other young, shy girl: timid, modest and terrified of the unknown. And let me tell you, I didn't have access to much information before I got started. I had no training, no counseling or any kind of professional support. My only support system was my sister who was already working in this field.

The day of my first live show was full of emotions. It's probably no surprise that I was nervous. Better said: I was terrified, tense, awkward and had no idea where to even start. Once, however, the show took off, I was bombarded with kind compliments by the members. Their honest encouragement kept me going and I started to get comfortable over time.

It took me 6 months to make the decision to continue cam modelling and take it seriously as a possible career option. After weighing all the pros and cons carefully, I made the conscious choice to transition from non-adult to adult content. It just made sense: the pay was much better. Even though I was already making $2000 a month, I knew there was still a lot of potential in me. I gradually became more ambitious and wanted more.
These two things helped me earn more
When I think about what really contributed to the take-off my cam modelling career, it comes down to these two things ultimately:

Desire and Ambition.

I had desperately wanted to have a nose job since before I started streaming. I'm sure you know that burning desire that keeps your mind busy, don't you?

It gave me all the motivation I needed to roll up my sleeves and get to work. In 3 months, I had the money for rhinoplasty.

Achieving a set goal only enhanced my desire for success. I realized the true potential of this job: I can achieve anything I want if I put my mind to it.
The strategies I used to level up
I set a new goal: I wanted to have my stage name displayed among top 5 models on the site. Getting there, I realized, took even more effort.

So I started to obsessively self-analyze. I recorded myself during both free and private live streams and examined every little detail, gesture and interaction. I was my own biggest critic.

Seeing myself perform led me to the conclusion that there was a lot I wanted to change: my make-up, hair, posture and outfits - all that according to my audience's preferences. But it wasn't all for them, making these changes gradually increased my self-confidence and I started to carry myself with a certain poise that members found very attractive.
Unlocking my potential and reaching my golden period
I consider the years between 2012 and 2014 my golden period because I was not only very successful in what I was doing, but also enjoyed every second of it. I loved to perform, loved the attention and loved the success that came with it. I loved what I saw on camera. The once shy Catalina turned into a sociable, outgoing and fun Catalina.

By these years, I have become financially completely independent. Having achieved all the goals I set for myself, I decided to move to the next level and try myself in a different area: management. In 2022, I now serve as a Manager at Streamate, leading a team of smart and beautiful people who taught me that working with a team, you can achieve even more.
Here are my top 5 pieces of advice to you
Find your inner motivation
Beside the financial aspect, find something that you want so badly, you'd do anything to achieve it. Developing a strong inner motivation will help you find little pleasures in the process and everything will come naturally.
Treat it like a business
Be consistent, set a schedule and when the opportunity arises, stay longer. You never know what the next day will bring.
Invest in yourself
You are your own greatest asset. Invest in your own image and work on self- development constantly. You feeling good about yourself and confidence is the first thing that the audience notices on camera.
Do your homework: market research
Research XXX movies, what sex toys are in demand, what positions look good. Look for new communication and approach tactics, analyze what's trending, examine different points of view and the most important: don't be afraid to experiment.
Be more than just a fantasy
Don't overestimate the value of looks. Top performers all share this trait: they find the perfect balance between the extremely sensual side and the social side.
This is my story! Need help with anything?

Contact your Streamate Account Manager, and they will be happy to provide you with the support you need at the beginning of your cam modelling career.
With love,
Catalina