Choosing the right toys to maximize earnings
Everything you should know about vibe toys & dildos
Selecting the right toys and accessories for your streams seems to be a much simpler decision than it actually is. You need to know exactly what your audience likes and choose something from the endlessly available options that you feel absolutely comfortable with. Putting in that little bit of extra effort and doing your research will surely pay off: as you gradually engage your audience more and more, they will want to stick around longer. Thus, making the investment into the right toy can make a surprising impact on your earnings.
Choosing the right toy for you will eventually come down to your individual preferences, but there are some clear trends and rules of thumb you should be aware of. So here is everything you should know about vibe toys and dildos as a cam model.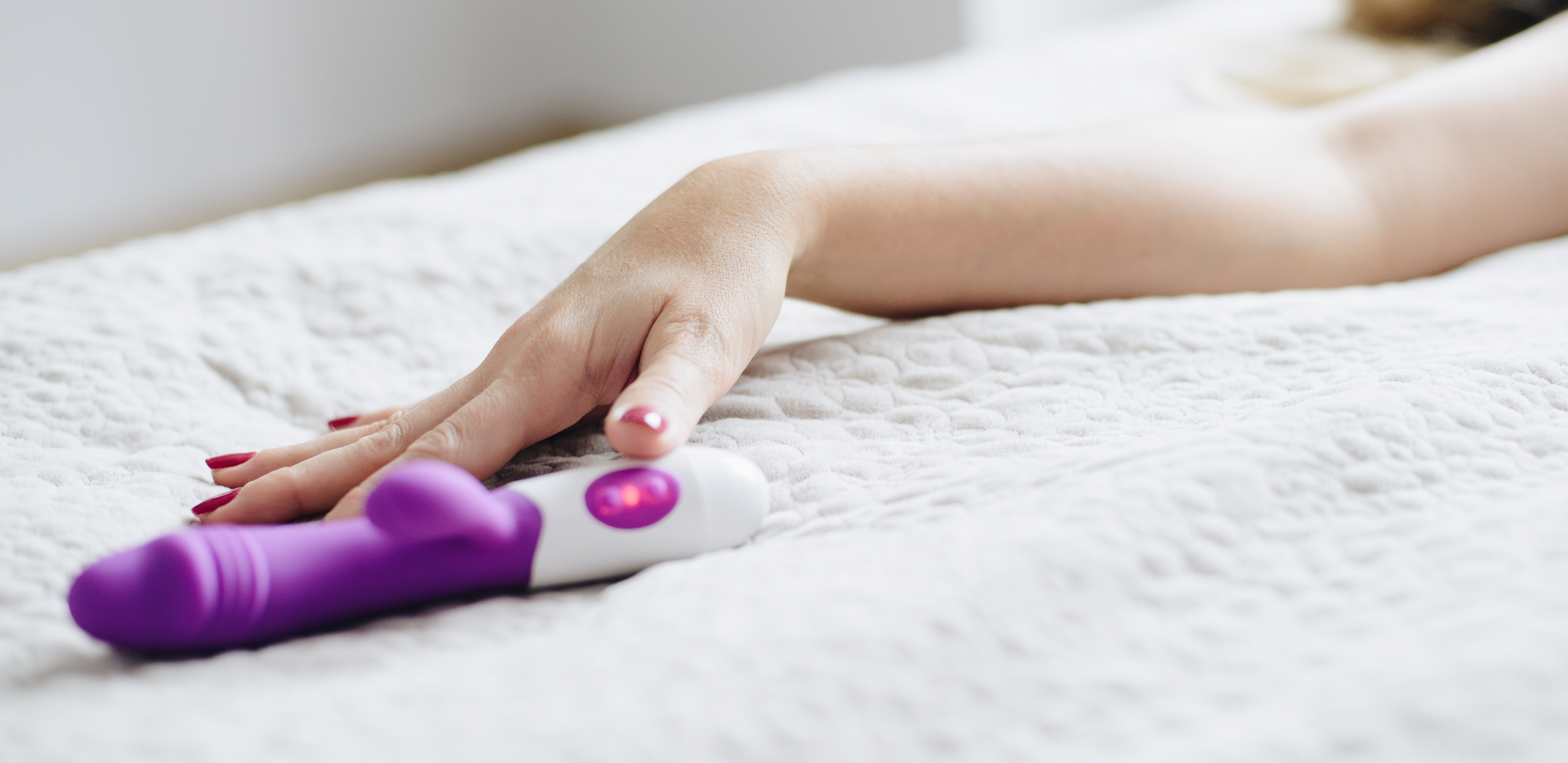 Rules of thumb for selecting the right toy
When it comes to selecting the right toy, you might feel a bit intimidated because you have endless options to choose from. Many of them are labeled as "ultimate novelty" and can be priced unreasonably high. Whereas some cheaper models can just have bad design or can be made of dangerous material. The saying, however, is also true for vibe toys and dildos: you get what you pay for.
Our experience at Streamate says that you can't really go wrong with a new toy, which has also been confirmed by hard stats. 82% of women and 74% of men admittedly own sex toys in the US and their number keeps increasing year by year. Regardless of the circumstances, the facts show that people like to fool around with toys in bed. Still, always keep an eye out for your regulars' reactions whenever you pick up something new. If your fans seem to be into it, you can be a bit bolder and experiment with other new, more adventurous options.
Benefits of vibe toys & dildos for cam models
1. Fans love watching you turned on
It's usually not the toy per sé that turns people on but rather seeing you enjoy yourself and get filled with pleasure. Your audience wants you to have fun and will probably love watching anything that gets you there. Just remember: the more fun you have, the more they enjoy the show.
2. Increased self-confidence
Especially at the beginning of your career, you may be a bit shy and experience difficulties with orgasming - or doing it as much as you'd like. In this case, having a trusty little friend that can set you on fire anytime in an instant can serve as a major self-confidence booster. Taking a toy out will make you feel instantly sexier and more confident.
3. More & more intimate interaction with your fans
Vibetoys (more about them later) are a special category - the love child of vibrators and the tech industry - allowing you to place the control into your audience's hand. Let them take command and decide when they want to see you climax and they surely will want to come back for more.
4. Increased earnings
As soon as you start to make your streams more interactive, your fans will feel as if they were actually participating in the experience. A simple toy can be a very powerful tool to change their entire experience, which ultimately can give you a massive boost to your bottom line.
What are vibe toys?
Let's look at vibe toys more closely. Standard vibrators can serve as a hot addition if they set you off. Interactive vibe toys, however, as previously mentioned, are a special category, allowing another person to control the intensity and vibrations via an app or software. This can be done easily by syncing the apps.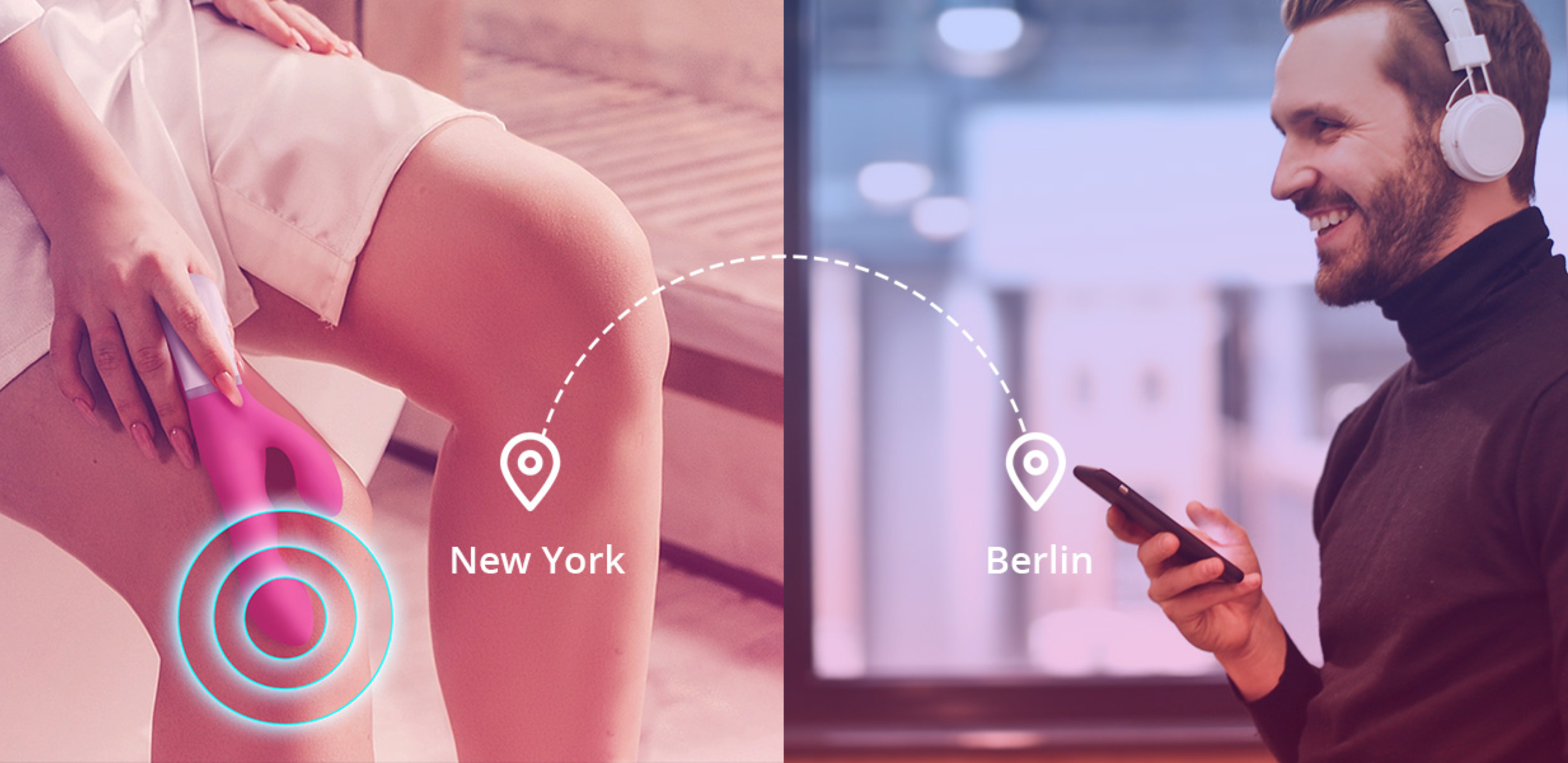 LOVENSE Nora Bluetooth Rabbit Vibrator with App Controlled, Powerful Wireless Vibrating Stimulator for Women
What kind of vibe toys are in the market?
Similar to any sex toys, your options are limitless. All popular models have different advantages. Whether you'd like to try a couple's model, different wave patterns, both G-spot and clit stimulation at the same time, or should noise be your primary concern, you'll surely find a suitable option. Here's a great selection for reference.
Which vibe toys are compatible with Streamate?
Any toy that works with the Lovense Connect or the FeelConnect mobile app is compatible with SMConnect, including most vibrators from Lovense, Kiiroo, and We-Vibe.
Best dildos for cam models
Dildos are sex toys designed for penetration that can provide pleasure and stimulation.. Some women find that using a dildo can help them to achieve orgasm. Whereas for men, watching it is also a fun experience for fans as it can help them imagine themselves in the situation and immerse themselves in the experience.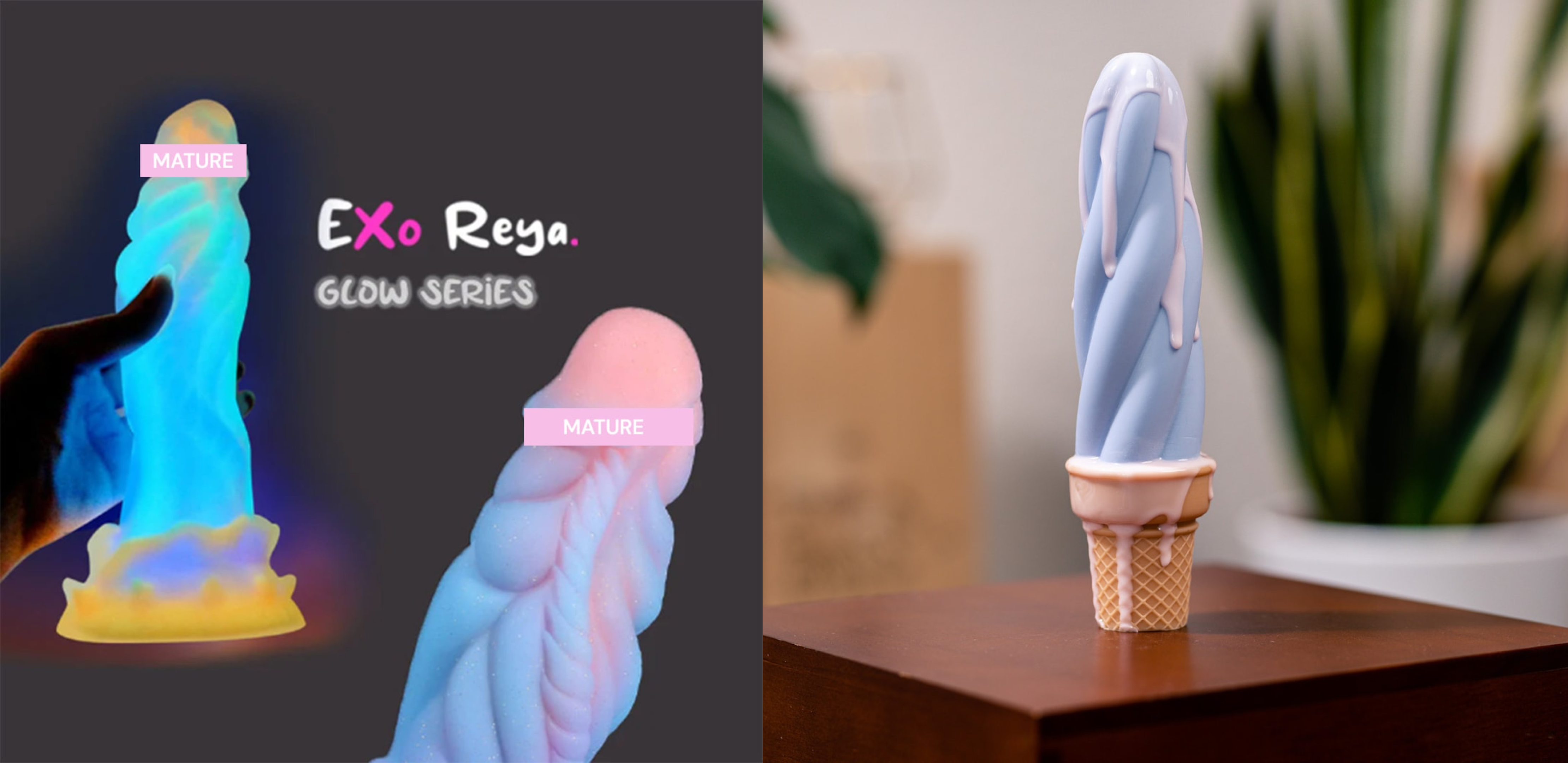 Explore your creativity while you pick a new dildo. You could even have different ones for different occasions: a soft ice cream cone for the summer and a 23 cm-glow-in-the-dark plaything for the colder, darker months. Explore the spiciest models here.
Other top sex toys to keep in your arsenal
What other toys should you keep in your collection? Here are the top 3 we recommend.
#1 - Magic Wand
Undoubtedly, it is the most popular vibrator on the market. Pick a rechargeable model with plenty of battery life that can carry you through long streams. It will surely be one of your favorite and most reliable partners.
#2 - Pressure-wave clitoral toys
The hype has been massive around this new category of clitorally focused toys and for a reason. Using rhythmic pulses of air to stimulate the clit, the sensation these playthings provide is like nothing else. Definitely, a must-try.
#3 - Butt plugs
If you've never tried the vibrating option - but fancy the standard option - you're in for a treat. Some interactive models will have the same features as any other vibe toys controllable with an app. If you want to try something different on the techy side, this is your best bet.
The bottom line
Whatever toys you end up choosing, there are two things to always keep in mind. First, do your research to always be up to date with the newest gadgets. After all, you should be the expert in the industry. Second, always watch your audience's reactions and curate a show that will feed their fantasy to the greatest extent with the right toys.